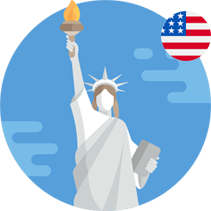 Visiting the US on a J1 visa is exciting - especially because if you've worked in the US and paid tax, you could be entitled to a US tax refund. We get US tax back for thousands of J1 Work & Travel participants every year.
As US tax laws can be confusing, many people think, "Why bother filing a tax return?." Well, everyone who visited the US on a J1 visa is required by law to file a tax return and it's important to comply with US tax laws.
Last year, the average J1 tax refund for Sprintax users was $175. The amount you get back, however, depends on your individual circumstances and on factors such as how much you've earned and how long you have been working.
How Sprintax Works

Which product is the best for you
Non-Resident Start Now $39.95 Federal
$34.95 State
Non-Resident Pro Start Now $49.95 Federal
$34.95 State
International Students
Internship/Trainee and Work & Travel
International Teachers/Researchers/Lecturers
Short-term scholars and Research scholars
Foreign Entertainers/Athletes
Professionals - specialty and non-specialty occupations
Business visitors, Intercompany transferee
Other non-working and non-studying visitors, tourists
Family members of students, scholars and research scholars
Family members of other visa holders
US income recipient without US entry visa
Au Pair (J1 Visa)
Camp Counselors (J1 Visa)
Start Now
Start Now
Here's what our customers have to say: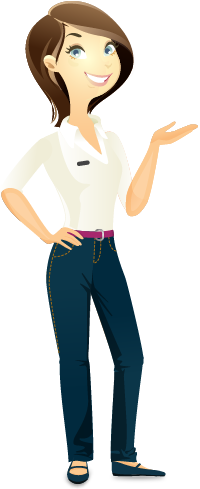 "As an international student, a tax return is always a nightmare because of its complexity. Now I just finished my first application and it was very simple. So happy!"
Chenyu Wang,
Oregon State University
"It was so helpful! Thank you!"
Saori Hagiwara,
Mills College
"Easy to use for international students"
Huining Li,
Pepperdine University
"Sprintax.com was very helpful for me as a non-resident who is not used to answering this amount of information relating to income tax. Thanks a lot!!!"
Amina Bouslimani,
University of California San Diego
"It's nice for me to be able to chat and ask questions. Thank you."
Sakiko Yoshida,
University of California
"It was easier than the one I used last year"
Jenny Haglund,
Southern Methodist University
"The Sprintax software has been built for the needs of international students. The system is a breeze to follow and is simple enough!"
Bharath Mallipeddy,
The University of Texas at Dallas
"Thanks to my school for providing this software for international students. I've never known filing tax can be this stress-free. Simply awesome! Thank you, UMKC, and thank you, Sprintax!"
Ching-Han Chen,
University of Missouri-Kansas City
"This was my second time using Sprintax and both times I have had a wonderful experience. Very easy to use, user-friendly site with step-by-step guidance to walk you through the process. Also, the print outs are very useful and clearly state which copies to file and which copies are for your records. A definite five stars from me!"
Stefano Kalonji,
University of Dubuque
"First time I experienced this website. Like the methods provided so far"
Shreekul Kalyankar,
Minnesota State University Mankato
"Really helpful!"
Effrosyni Rantou,
The New School
"I had no clue what I needed to do and Sprintax made it so easy! THANK YOU, I will use this service from now on"
Anabella Hedman,
New York University
"Just follow the steps provided, it's easy to do it"
Yi Ju,
University of Pittsburgh
"Made my life so easy! It made me realize I was stressing about NOTHING. Took me less than half an hour to file my tax return! Thank you"
Ishita Patel,
Pennsylvania state university
"It's very convenient!"
Jie Xian,
The College of William and Mary
"It was quick and easy"
Robert Cave,
University of South Carolina
"The live chat was fantastic!"
Brittany McGregor,
Florida Atlantic University
"Sprintax was recommended to me. I was referred from TurboTax. It was easy to use"
Feifei Feng,
Massachusetts Institute of Technology
"I found Sprintax online. I tried to use TurboTax but I am a Canadian student and Sprintax is the international student's version so perfect for me. The software was clear and straightforward"
Joshua Wood,
University of Cincinnati
"I wanted to file a State tax return and went to the TurboTax website but because I am a non-resident alien and an international student TurboTax mentioned that they don't cover this status and they recommended me to use Sprintax. It was very easy to use and I really liked the fact that you could order a State tax return separately, you do not necessarily need to pick both Federal and State and this was very useful. It was a positive experience!"
Shruti Jindal,
Harvard University
"It was very easy and good. I heard that other people have used it before and tried it. I would recommend it"
Michelle Bester,
Seattle Pacific University
"I was reffered from my university. Sprintax was pretty easy, I had no trouble when filing my forms"
Chun Tzu Tung,
Santa Barbara City College
"I like the Sprintax software very much - it's a really good service. I don't have any recommendations but I will recommend that my friends use your online system!"
Huan Gu,
University of Mary (North Dakota)