Maximize your income tax refund
Whether you work on or off campus, receive a grant, scholarship or stipend, Sprintax does it all. We maximize your refund because we know which international tax treaties apply to you. The Sprintax software considers:
350 income tax deductions
Tax treaty benefits
Personal allowances
Tax credits
1040NR tax software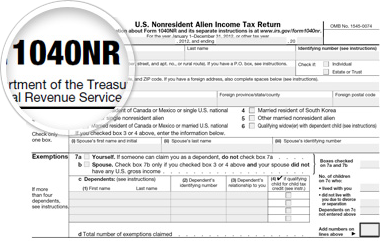 Sprintax identifies if you are 'resident' or 'non-resident' for tax purposes. As an international student you fall into the 'non-resident' tax category which means that the tax return you need to file is a 1040NR or 1040NR-EZ.
Confused? Don't worry, Sprintax offers step-by-step assistance for preparing your US tax return and knows which form you need to file. Take the stress out of your 1040NR tax return and choose Sprintax!
State tax prep & other services
At Sprintax, we don't just look after Federal tax returns. We can also prepare: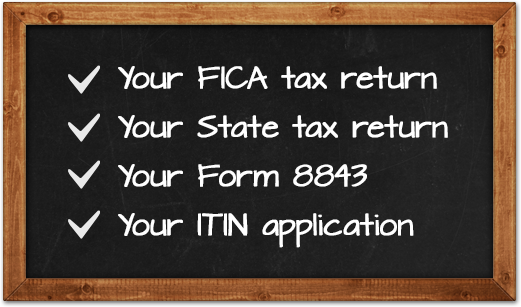 What's more, if your spouse or dependants need an ITIN also, we can also arrange this. Easy, fast and simple – that's Sprintax!
How Sprintax works
Sprintax guides you through the tax process by asking you step-by-step questions in plain English.
The Sprintax software:
Identifies if you are resident or non resident for US tax purposes
Works out what international tax treaties are relevant to your individual circumstances
Chooses all relevant personal allowances, credits and income tax deductions for you
Selects the tax forms that you need to complete
Completes your US income tax return
Provides your tax return available for download from your account.
Once your tax return is complete all you need to do is print, sign and mail it to the IRS. Easy, right?